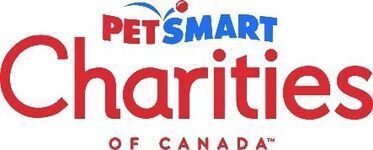 The Humane Society of Kawartha Lakes Connects Adoptable Pets With Loving Homes During
PetSmart Charities of Canada National Adoption Week
Each year, an estimated one hundred thousand pets in Canada enter animal shelters in need of loving homes. The Humane Society of Kawartha Lakes is proud to partner with PetSmart Charities of Canada™ to bring adoptable pets to Peterborough PetSmart in support of National Adoption Week, taking place November 7-13.
During the in-store event, HSKL invites potential pet parents to meet adoptable pets in their area. Opportunities will be given to spend time with animals in need of loving homes in a spacious area. Staff and volunteers will help potential adopters learn about caring for a pet and the types of tools, products and services they may need.  
To view all available pets for adoption, please visit www.hskl.ca
"National Adoption Week is an ideal opportunity to give a pet what they need most – people to love," said Andrew Fraser, adoption grants manager at PetSmart Charities of Canada. "When you adopt a pet, you also help shelters make more room for others in need. We're thankful for HSKL's partnership in preparing pets for the best start in their new homes."
WHEN/WHERE:
Adoptable pets will be available at the following times and PetSmart location:
November 7-13 Monday-Saturday 9am-9pm; Sunday 10am-7pm
PetSmart Peterborough - 898 Monaghan Rd #2, Peterborough, ON K9J 1Y9
About PetSmart Charities of Canada™
PetSmart Charities of Canada is committed to making the world a better place for pets and all who love them. Through its in-store adoption program in all PetSmart® stores across the country, PetSmart Charities of Canada helps thousands of pets connect with loving families each year. PetSmart Charities of Canada also provides grant funding to support organizations that advocate and care for the well-being of all pets and their families. Our grants and efforts connect pets with loving homes through adoption, improve access to affordable veterinary care and support families in times of crisis with access to food, shelter, and emergency relief. Each year, thousands of generous supporters help pets in need by donating to PetSmart Charities of Canada directly at PetSmartCharities.ca, while shopping at PetSmart.ca, and by using the PIN pads at checkout registers inside PetSmart stores. In turn, PetSmart Charities of Canada efficiently uses more than 90 cents of every dollar donated to fulfill its role as the leading funder of animal welfare in Canada, granting more than $25 million since its inception in 1999. Independent from PetSmart LLC, PetSmart Charities of Canada is a registered Canadian charity. To learn more visit PetSmartCharities.ca.