Volunteer Power!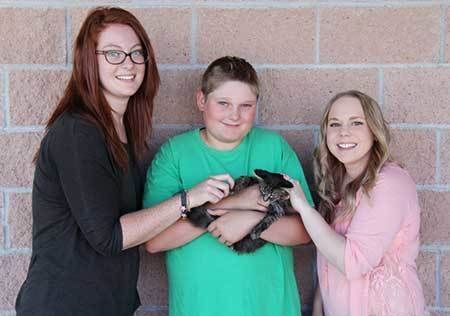 When you volunteer with us, you are a member of an extraordinary team of people from all walks of life.  We value our volunteers who work together alongside our staff members towards a common goal. Volunteers help to shape the shelter; there are internal and external volunteers, including Board Members.
To become a volunteer, please complete the form HERE.  
We select eligible candidates to discuss the next steps and schedule. We look for various skill sets and are interested in knowing how you would like to help the animals and HSKL and how you envision yourself working with our team.  
Before performing any tasks at or on behalf of the shelter, volunteers must attend an orientation session and receive appropriate training. This training is necessary, as the safety of our volunteers, staff, and animals is paramount.
If you are under 16, you MUST have a parent or guardian accompany you during your volunteer shifts.  There are no exceptions.
For more information, contact our Volunteer Coordinator at volunteer@hskl.ca or call  705-878-4618 
We're excited to have you join our Pawsome volunteer team!