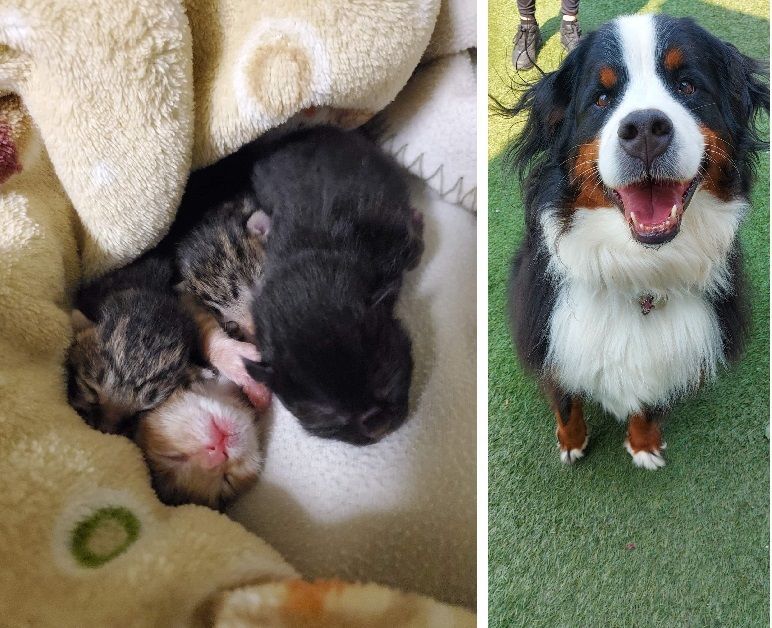 Foster Program
So you're thinking you want to become a pet foster parent? Great! Providing foster care for dogs and cats will certainly be a rewarding experience. Sending a successful foster to his forever home is bittersweet – you are saying goodbye to a friend, which can sometimes be hard, but you are also sending them on to the greatest adventure of their life – a place where he will be cherished and loved in a forever home!
Many of the animals that come to the Humane Society of Kawartha Lakes are not able to go up for adoption right away. In some cases, they are too young to be adopted, recovering from an injury or medical issue that needs to be addressed before they can be adopted.
This is why we need fosters to open up their homes and give them a soft place to land until they are ready for adoption. The goal of our foster program is to bring the community together and help these animals get a second chance.
FAQ
How will I know what to do with my foster pet once we get home?
Your foster will come home with a detailed Animal Care Plan with all the information to ensure a successful experience for both you and your new foster.
What do I need to buy for my foster before they come to my home?
HSKL will send you home with everything you need! Litter and pan, dog or cat dishes, food, blankets/bed, dog leash, medications (if needed) and toys. 
What happens if my foster needs to go to the vet?
HSKL will take care of all expenses for your foster!
To become a foster:
1. Fill in our foster application HERE. Please remember there are no wrong answers and we are looking for a variety of homes to suit each individual animals needs.
2. We will then call you to come in for an interview/orientation
3. Finally, we will set up a meet and greet with your new foster fur-baby to ensure you are both set up for a successful foster experience!