Second Chance is HSKL's thriving thrift shop!
About Second Chance
We are very proud to say that our shop is 100% volunteer operated and 100% of our sales benefit the shelter and the animals in our care!
Our stock comes from generous donors, just like you!  Donations of new, antique or gently used items, can be made during regular store hours by calling 705-320-8240 or emailing secondchance.hskl@gmail.com, to arrange a mutual drop-off time.  Please, do not leave your donations outside. 
We accept home decor items, dishes, books, antiques, scarves/pashminas, purses, jewelry, pet items, nik-naks, kitchen and bath items, small pieces of furniture, complete games/puzzles, seasonal items and more!  Our volunteers keep our store up-to-date with fresh new displays, so be sure to visit regularly! 
Did you know?  We accept broken jewelry!  That's right, don't toss that knotted necklace, bracelet that is missing stones or bent earrings in the trash, donate them to us!  Please, place all broken jewelry in a bag or box separate from non-damaged jewelry.
Please be aware that Second Chance respects all current COVID-19 rules and restrictions.
Poshmark - Shop Online!
We hope you will support Second Chance on-line as well as at our brick and mortar location.  As always, the profits from our sales go directly to the shelter and the animals in our care. Thank you and happy shopping!
Visit our Poshmark closet here!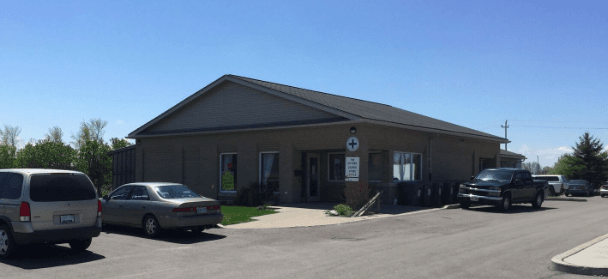 Second Chance is located at:
111 McLaughlin Road
Lindsay, ON  
K9V 6K5
Telephone:
705-320-8240
Email:
secondchance.hskl@gmail.com
Store Hours (hours may change without notice):
Sunday, Monday, Tuesday - Closed
Wednesday - Noon to 4pm
Thursday - Noon to 4pm
Friday - Noon to 4pm
Saturday - 10:30am to 2:30pm
Poshmark:
Click to visit our closet!