Volunteer Power!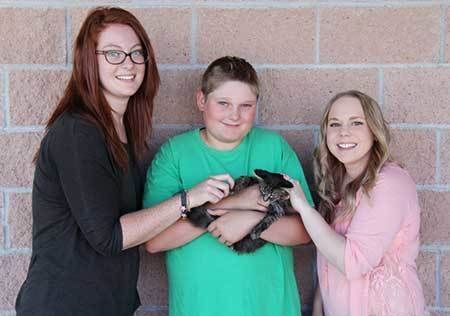 When you volunteer with us, you are a member of an extraordinary team of people from all walks of life.  Our volunteers work side-by-side with our staff members.
HSKL volunteers help to shape the shelter; they are internal and external volunteers, including Board Members.
All of our volunteers must be registered with us.  Prior to performing any tasks at/on behalf of the shelter, an up-to-date police check (depending on your age) must be completed, and you must have attended one of our orientation sessions.
If you are under the age of 16, you MUST have a parent/guardian accompany you during your volunteer shifts at all times.  There are no exceptions.
You can pick up a volunteer form directly from the shelter at 107 McLaughlin Road, Lindsay or fill out our form below.
More information can be found by contacting our Volunteer Coordinator at volunteer@hskl.ca, or call her at 705-878-4618 ext. 6.  
We're excited to have you join our pawsome volunteer team!