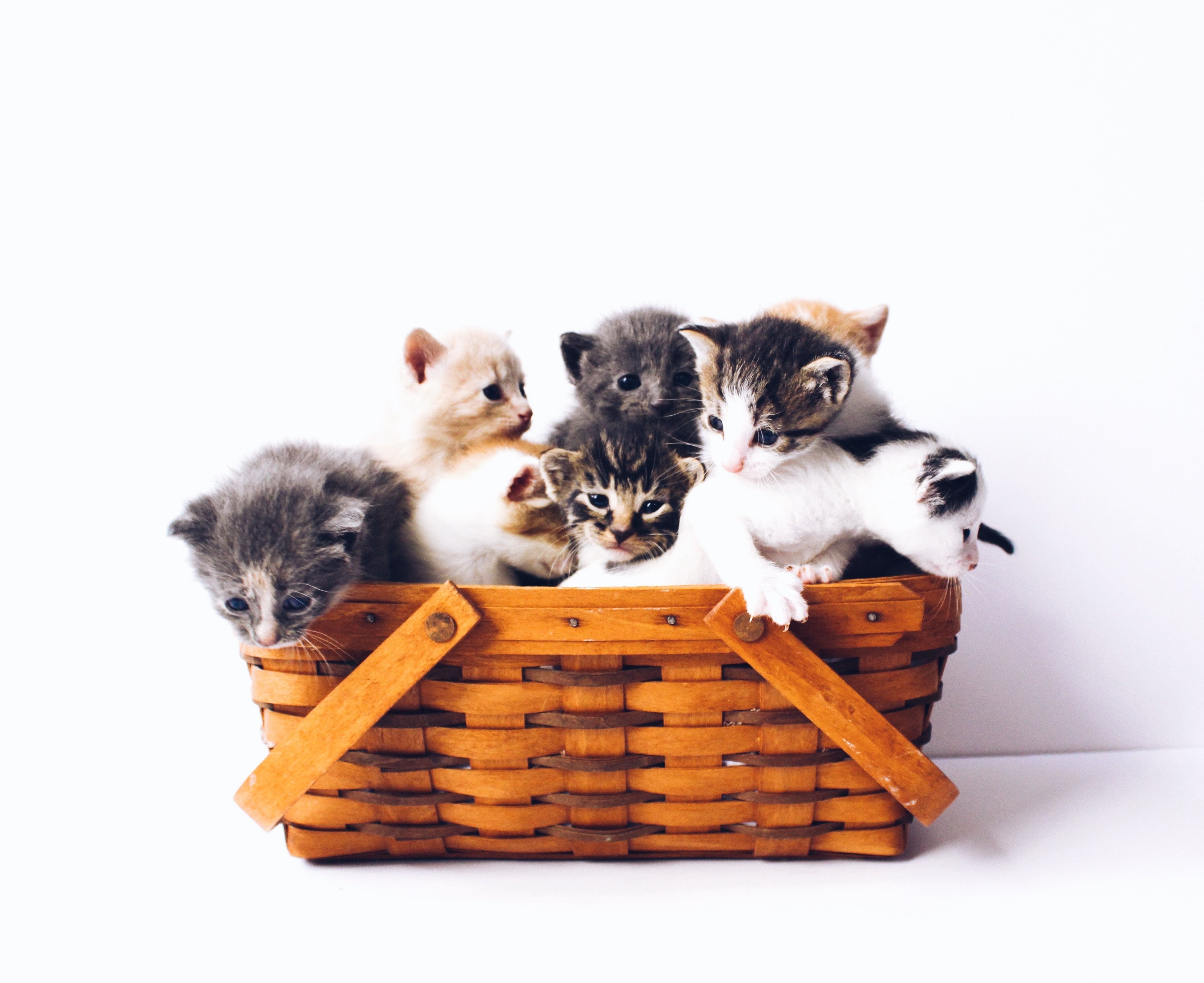 Did You Know? One unspayed cat can have up to 15 kittens in one year! 
Newborn kittens are adorable, and are also a lot of hard work. Kitten season typically lasts from early spring to late fall. Outdoor female cats go into heat and can have multiple litters of kittens. Even cats as young as 4 months old can get pregnant! With all these kittens being born, animal rescues and shelters become very full, with staff and resources stretched thin. 
This week we have had 5 tiny babies who were abandoned after mom was hit by a car.
If you do find kittens, the first step is to make sure they are safe and not injured. If you see
kittens alone, that does not always mean they are abandoned. Most times, the mom is around and is likely looking for food. If the kittens seem healthy and nourished, it is almost always best for them to stay with mom.
If the kittens are cold, wet, dirty, injured/sick or abandoned, bring them indoors to keep them safe and warm. Call your local rescue or Humane Society to check on space before bringing in kittens.
The Toronto Humane Society's initiative "Don't Kitnap Kittens" is a great resource to learn more information.
 
How can you help during kitten season?
Help control the cat population by having your indoor/outdoor cat(s) spayed or neutered
Become a volunteer at your local Humane Society
Become a foster to take in pregnant cats, newborn kittens or kittens who need extra socialization
Donate items like non-clumping cat litter, kitten food or KMR
Make a monetary donation to go towards the care of the animals
Adopt a kitten from a rescue or shelter
Local Resources
Humane Society Kawartha Lakes 705 878 4618
Peterborough Humane Society-705 745 4722
KLAWS-Facebook
LAWS-Lakefield 705 653 0588